New Data, New Combinations, New Viruses
The Oncolytic Virotherapy Summit returns for its 6th instalment once again in a physical setting, for 3 full days of the latest scientific content from the field, new data readouts, strategies to optimize viral platforms, and cutting-edge industry insights.  
Uncover new data hot out of the clinic on current oncolytic virotherapy developments at the phase 1 and 2 stages, examine novel combinations therapies such as PD-1, PD-L1, and CAR-T, cytokines, and develop your understanding of advances in genetic engineering has allowed next-gen multitransgene viruses to come to fruition. 
The Oncolytic Virotherapy Innovation Showcase
For the first time the summit will be hosting the Oncolytic Virotherapy Innovation Showcase, taking place October 26 within our Pre-Conference Focus Day. The showcase aims to demonstrate some of the latest innovations from the field, where 10 emerging oncolytic virus start-ups with an active drug-discovery pipeline will pitch and present their company to the entire audience, demonstrating the opportunity they can bring to market. The 10 finalists will be hand-picked by our prestigious selection committee, and on the day of the event the committee will select one company to receive the inaugural Oncolytic Virotherapy Summit's Innovation Award. 
To apply for the showcase, submit your application here 
Our roundtables bring together multi-specialty, cross background professionals to discuss the biggest challenges faced by the industry and discover the solution together. Roundtable discussion for 2021 will include: 
OV Selection and Combination Therapy Considerations 

Conventional Cancer Treatments to Enhance Anti-Tumour Immune Activation 

Expanding Our Knowledge of OV-specific Biomarkers 

Optimising Payload Expression  
Compelling Case Studies and Clinical Trial Read-outs
OV provides a forum for leaders to share the newest advancements in virus development for oncology. In a year that has seen the highest number of clinical readouts within the field of oncolytic viruses, we have curated a speaker faculty to bring you insights and data like never before. See our full event guide to learn how this summit will optimize your toolkit to stay ahead of the competition. Key themes include: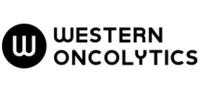 Intravenous Delivery
Understand how modifications to the viral backbone can increase systemic delivery of next-generation viruses, allowing therapies to be delivered intravenously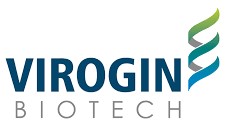 Payload Selection
Learn how the rational design of the HSV-1 oncolytic virus backbone improves efficacy without compromising safety, while carefully selected payloads combinations can achieve systemic effects 

Immune Optimization
Achieve efficient viral genome delivery, replication, and oncolysis in in tumors through understanding how systemically administered synthetic RNA viruses can be optimized in the presence on neutralizing antibodies 

Virus Engineering
Gain insight into fresh data straight out of the clinic targeting melanoma with an engineered HSV backbone +GM-CSF + GALV-GP R- to maximise anti-tumor potency and selectivity 

Partnering & Licensing
Take part in an interactive discussion to understand the necessary parameters to make an attractive potential new partner within the field of oncolytic viruses, including licensing and acquisition