Pre-Conference Focus Day: Partnerships & Innovation
8:45 am
Check in, Coffee and Networking
10:00 am

Innovation Within the Field – Market Analysis
Synopsis
• Understand how we capture the thousands of data points and draw them into Beacon to understand the OV landscape
• See the up and coming trends that are emerging from the space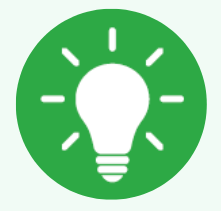 The Oncolytic Virotherapy Innovation Showcase
With an increasing number of OV biotechs and start-ups filing for IPO and looking to form licensing agreements or collaborations with larger institutions, the 6th Oncolytic Virotherapy Summit will for the first time host an innovation showcase aiming to demonstrate some of the latest innovations from the field, where 10 emerging oncolytic virus start-ups and emerging companies with an active drug-discovery pipeline will pitch and present their company to the entire audience, demonstrating the opportunity they can bring to market.
The 10 finalists will be hand-picked by our prestigious selection committee, and on the day of the event the committee will select one company to receive the inaugural Oncolytic Virotherapy Summit's Innovation Award.
To apply for the showcase, submit your application here 
11:15 am
Morning Break and Networking
12:00 pm

Panel Discussion: Navigating the Field of Oncolytic Virus Partnering and Licensing
Synopsis
• Understand the necessary parameters for an attractive potential new partner in the field of oncolytic viruses with examples from the field
• What are the fundamental assets a biotech must have when approaching large pharma for a potential licensing agreement or acquisition proposition?
• Acquisition vs Licensing: Is there a preferential route for large pharma?
• Where will future innovation come from within the field of oncolytic viruses?
12:45 pm
Lunch Break & Networking
1:50 pm

Roundtable Discussion: CDMOs: Considerations When Outsourcing
Synopsis
• Developing a successful viral vector for use in a clinical setting is notoriously challenging, with unforeseen pitfalls and roadblocks in process development and scale-up can lead to costly delays. From defition of your process development strategy through to product release, there are countless scientific, technical, and operational aspects that need to be carefully planned, coordinated, and controlled to ensure a successful outcome
• Attend this roundtable to understand the complexities of development and scale-up to achieve good product manufacture
• Aiming to address process development strategy, GMP compliance and regulatory, culture system definition and optimization, scaling adherent cultures, and recovery and purification, this roundtable will provide insight into whether to outsource to a CDMO or not
2:25 pm

Feedback Panel: Roundtable Moderators to Gather on Stage to Deliver Key Takeaways and Points from Each Table
2:40 pm

End of Pre-Conference Focus Day